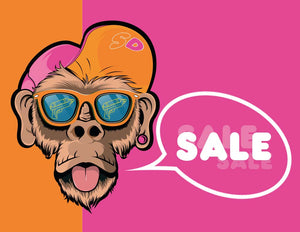 Discover... The Sale Section - DELUXE for less.
Discover... the SUPADOPE DELUXE 'SALE SECTION'.
With 2 new collections on the way before the start of December '22 it's time to say goodbye to some styles.
Some are to be discontinued designs, others (like the popular camo pullover jacket) are down to the last few with no more availability to the garments.
There are no seconds here and no misprints, this is DELUXE, at a lower price.
---